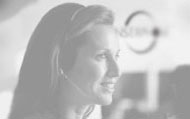 RESIDENTIAL & COMMERCIAL PROPERTY MANAGEMENT

You have a lot on your mind. There are lots of properties to manage. Potentially that means keeping track of the Superintendents and lots of calls from your tenants/residents. Different properties can present different challenges.

Keeping track of it all
A resident who is locked out might be an urgent matter at one property but not another. Elevator problems are relayed to different staff depending on the location. A Superintendent at one complex may not be on-call for any other complex.

Divide and conquer
Here at Call Experts we might begin by breaking down each complex into its own individual entity, we are able to focus our resources. Each complex might have: its own on-call staff, its own unique set of emergencies and escalation list, even its own billing if you wish. Using drop down lists or voicemail menus, our system will retrieve the information need to service that location.