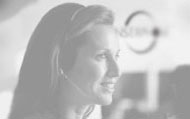 PRIVATE PRACTICE SERVICES

You have worked hard to build the practice to where it is today. Your patients enjoy the time, attention and quality care to devote to them. You'd like to find a service that operates with the principles as you do.

Tracking patient information
From the time a call rings here at Call Experts, we track its progress. Detailed records are available about this call even if it never reaches an agent. The patient information that is important to your practice is collecting from the caller once the agent becomes involved.

Increase Your Capabilities
You or your staff can log onto our secure web site to retrieve messages and update the on-call schedule for reaching you. You can elect to use an announcement in order to inform routine callers when the office staff is available. Urgent patient requests can be forwarded to you how you decide. Our services are available on a 24 hour, 7 day a week basis. Use them as you need.