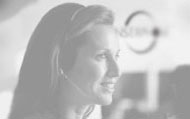 PLUMBERS

You have a demanding job description for a service company. One job might be about leaky water pipes, another about a gas line, a third about a sewer line. And that only names a few. With your trucks always on the road, you don't have a lot of time to be waiting. And neither do your callers.

A leaky pipe waits for no one.
Whether the caller has a leak or no hot water, the last thing a caller wants is to be kept waiting. Each new call could be a new job and in today's market no one wants a lost opportunity.

Focused attention for better results
Call Experts uses a single call environment philosophy. Our agents are assigned one call at a time. That way the agent can focus their care and effort on that call. They do not put you on hold to go answer a different caller. Your callers will have our staff's complete attention and the call will be completed faster with better accuracy.