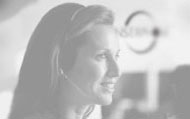 ACCOUNTANTS

You are a busy professional that must maintain a meticulous focus on the project at hand. But the phone keeps ringing. On one hand, it is a disruption to your work flow and interrupts your train of thought. However, on the other hand, it might be a potential new client.

Delegate.
Every good manager knows the benefits of delegation. Let Call Experts help with the calls so you can get back to your specialized work.

Improve you business.
Let us help you grow. By allowing us to specialize in what we are good at, you'll be able to focus on your core services. You will then be providing your clients with the level of service you want them to have.