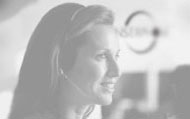 INFORMATION TECHNOLOGY

Your services are really in demand these days. That makes it all the more important that you keep your thumb on the pulse of your clients. Responding to their needs quickly helps maintain you in a good light.

Image really is important.
And as a technology professional your callers really do expect more. They are looking for a professional who not only understands the latest and greatest, but can also implement it. Their interaction with our staff and our system will continue to present you in a positive manner.

Show them you can walk the walk.
As an technology professional you will really appreciate the features that Call Experts offers. One number follow me, online access, fax retrieval and forwarding, sophisticated voicemail, and notification features to name a few. Did we forget to mention something you need? Probably. Call us and we'll discuss what we can do for you.