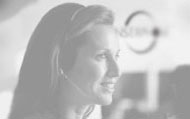 OIL COMPANIES

You provide products and quality services to your clients. And you need them to be able to reach you 24/7. And you need the flexibility of a service that adjusts to the seasonal ebb and flow of your industry.

It's not easy to do it all.
When it's busy, you can't be there all of the time. But you have to stay on top of the calls. What's the price of oil? When can I schedule a delivery? My heat is out, where's the tech? When you activate the service we can give you some time to get things organized and calls returned.

Features that'll fill you up.
Call Experts can offer you the flexibility that you've been looking for. Check your messages over the web in the morning before work to see what your day has in store for you. Pick up the fax when you get to the office and review what the techs and delivery trucks were up to last evening. Create an announcement to inform potential clients what the price of oil is this week.