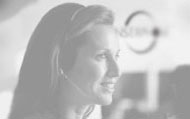 ELECTRICIANS

Your reputation depends on a quality service. It is essential that a call from your client or potential leads isn't missed. Whether it is help with phone support after hours or daytime overflow, we can be there for you be.

Need a moment?
Sometimes it seems like you are moving almost as fast as the current you deal with. There are techs running from job to job, you have supplies to order, schedules to keep and quotes to get out.

Call Experts can help.
Our staff can sort the calls into managable categories to help you optimize your time. We will dispatch the technician for the clients you have the need to service. Then we will summarize all of the messages and deliver them to you at your convenience. We put our reputation on the line for every call we take and we want you to be shocked.