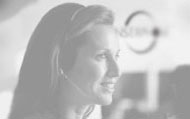 DATA ACQUISITION

Call Experts offers services that extend to the very meticulous task of data collection. According to standards and objectives customized by your company, Call Experts operators can accurately collect any pertinent data that you require.

Accurate Data Collection
Our highly trained operators are provided with specialized computer software which ensures that data collection is both comprehensive and accurate.

Improve Your Business
By utilizing the services of Call Experts, our clients have found the ability to improve the scope of their business while limiting their overhead. Few companies want to undertake the heavy costs of internally employing a call center. Call Experts provides an extremely cost effective solution to these problems.