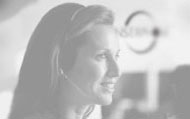 ATTORNEYS

You have a fast paced day ahead of you. A deposition, then a meeting with a client, a conference call with a Judge at 3pm, plus you have to be in court. Sometimes just getting to the ringing phone is a challenge.

Efficient time management is key.
Here at Call Experts we help clients like you find the solutions that best fit their needs. When you are faced with a "if only..." situation, we can help.

Your cell phone can take you there.
Whether it's visual voicemail or checking your text messages on the go. We've positioned our systems for you to have the access you need in the limited time you've got. We have the "you can do that?" solution you've been looking for.