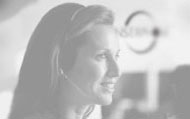 HEALTHCARE PROVIDER SOLUTIONS
Are you expected to handle a large volume of caller needs on a small financial budget and with limited time? Call Experts can provide Service Request solutions at a price that may surprise you.

It's Our Business to Assist Your Business
Our specialized operators can receive each of your calls in a manner customized to your business needs. Call Experts provides scripted services using software specifically developed for this task. This versatile software package allows us to tailor our conversation with your callers to your exact needs. Both you and your caller are assured a consistent, reliable, and professional experience.