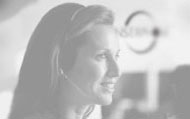 MULTI-DISCIPLINE PRACTICE SERVICES

When an Call Experts operator answers one of your callers, the operator is presented with a series of screens that directs them throughout the entire transaction. This allows operators to efficiently interact with your callers, inform your customer according to your instructions, redirect the call as appropriate, and generate a detailed and permanent record for you of the entire transaction.

Bigger is supposed to be better.
Are you tired of your existing service never being sure who is on-call for what? Imagine being about to come to work in the morning and not having to deal with these kinds of issues. These are some common issues for clients coming to us for help. By breaking down each area we are able to give the focus needed while simplifying the process.

Parts are parts.
Our online schedule let's your staff and ours see who is on-call. Individual schedules are assigned to the various specialties. Voicemail menus can allow callers to get to the specialty they are calling for. Scripts are specifically designed for that specialty. Agents see only the on-call information and script that is relevant to this caller's need at the time of their call.