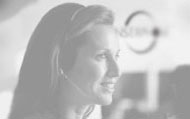 DELIVERY OPTIONS

You want to know what has transpired since you last checked. The goal hasn't changed much over the years, but the ways to accomplish it sure have. And Call Experts has continually adapted to be on that cutting edge.

Getting it done
Whether you prefer the traditional touch of an agents voice or the latest in electronic information delivery. We have a solution to keep you updated.

Solution set examples:
The personal touch of agent services.
The latest in voicemail services.
The go anywhere pager notification.
The latest in text messaging.
The traditional hard copy via fax.
The freedom of email delivery.
The electronic age of online web access.

Let us know what we forgot to include in this list!