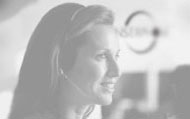 DEALER LOCATOR

How far would you go to ensure that prospective customers will reach your business? Call Experts's Dealer Locator services can ensure that, at all times, your customers can undoubtedly locate your place of business.

Location Matters
Our Dealer Locator service affords your company the ability to provide your customers with a 24 hour, 7 day a week solution. When your customers need to find a location of your establishment, in a certain area, our service can provide them with both a location and directions. Utilizing our Dealer Locator service allows your company to provide this added value to your customers without stretching your resources.

Great, so how?
If you have a web site, we can integrate with it to extend this service to your online presence. Telephone agents are available to assist your callers or if you prefer we can use an IVR to give callers to the location details for their area.